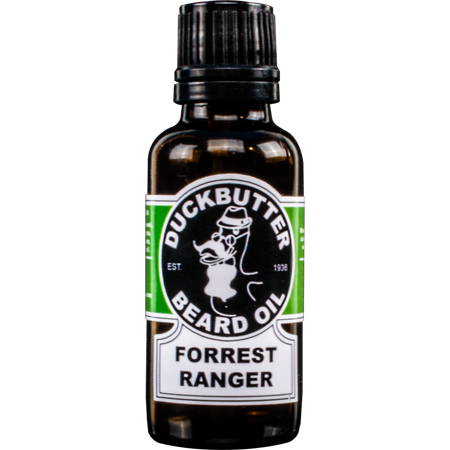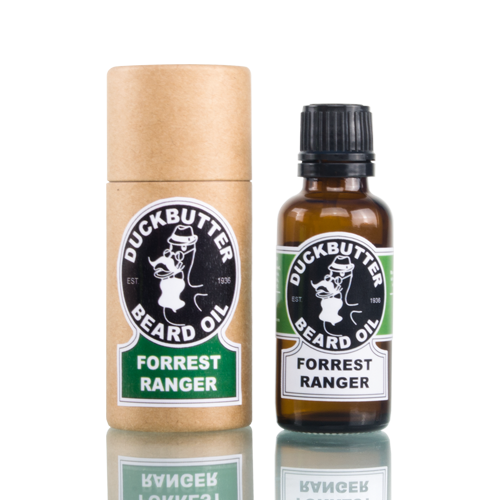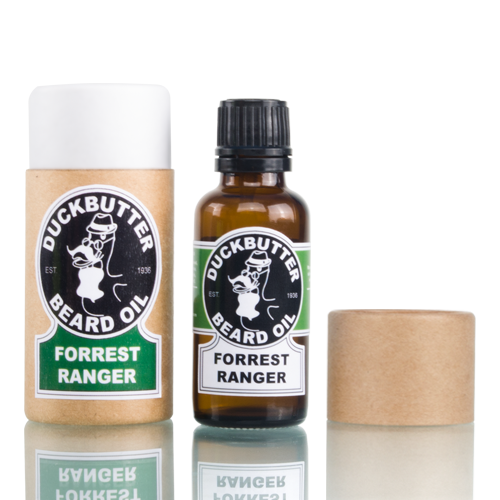 Forrest Ranger Beard Oil
Aromatic and distinct, Forrest Ranger's top note is a clear, light spark of eucalyptus that quickly melts to the warm, woodsy scent of cedar kissed with cloves.  This remarkably harmonic oil is classically masculine.  Forrest Ranger is the ideal choice for the woodsman in you.
DUCKBUTTER Beard Oils contain tocopherols, fatty acids, and Vitamin E.  Both our carrier and essential oils are sourced from all over the world with meticulous care.  We approve only superior quality, 100% natural ingredients for use in our products.  DUCKBUTTER Beard Oils are carefully blended using state of the art scientific methodologies and laboratory testing.  Our process allows us to create exceptional proprietary blends that promote skin health, optimize beard growth and maximize the essential oil aromas.
Forrest Ranger Beard Oil is an all-natural blend of the essential oils - Eucalyptus, Pine, Cedar, and Clove - in a carrier oil blend of Grapeseed, Sweet Almond, Castor, and Jojoba.
Eucalyptus, Clove, and Cedar all stimulate the skin and increase blood circulation.  Improved circulation promotes follicle stimulation. Pine Oil soothes the skin and reduces itchiness.
FOR A BEARD WORTH HAVING, IT'S WORTH HAVING DUCKBUTTER.
Grapeseed Oil
Sweet Almond Oil
Castor Oil
Vitamin E
Jojoba Oil
Cedar Oil
Pine Oil
Eucalyptus Oil
Clove Oil
Forrest Ranger Scent
30ml
No drip, amber glass bottle
Made with only the finest natural & organic ingredients.
Sourced directly from the producers.